NoMaps is a large framework that creates new value in Hokkaido.
For those who want to create the next society and future with creative ideas and technologiesIt is a place of exchange (convention).
Spread the ideas, put the technology to practical use, share your awareness.
Not to be caught in the genre, to open a new area
We aim to be a place full of encounters and discoveries.
Origin of the name of NoMaps
It was named after the documentary "No Maps for These Territories" that features the famous US Sci-Fi author: William Gibson.
"We will pioneer the unexplored not-yet-mapped field."
concept
base camp
theme
Mt. MIRAI
The highest peak in the name of the future
Waiting for our challenge
---
Nobody has ever seen it yet, the highest peak in the name of the future.
There is a base camp where the people who try the highest peak and the people who support them gather in the base.
NoMaps aims to be a place where we will do our best to back up people who are looking for unexplored places.

NoMaps is developed around five major programs.
The total number of contents is over 100!
Expand in various perspectives across genres and fields to create "places".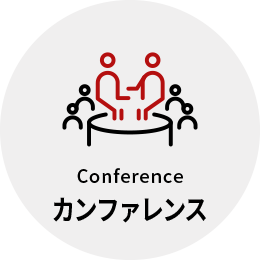 A place to exchange ideas with new recommendations and presentations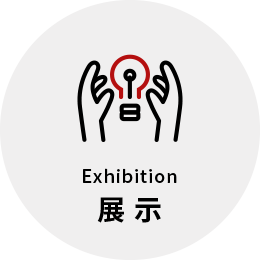 A place for communication where you can experience new technologies and services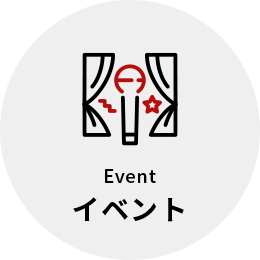 A place to provide creative experiences such as movies, music and design
A place where different industries and generations create new businesses and collaborations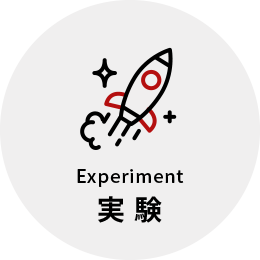 A place for exploring new possibilities utilizing Sapporo and Hokkaido feel
Main event
Wednesday, October 16, 2019 (Sunday), 2019 (5 days)
◯ Business Conference 2019 10/16 (Wed) to 18 (Fri)
◯ Touch the NEW Street & Square 10/16 (Wed)-20 (Sun)
◯ 14th Sapporo International Short Film Festival 10/17 (Thu)-20 (Sun)
<Held for another period>
◯ Music Weekend 2019 10/12 (Sat) to 13 (Sun)
Main venue
Central Sapporo area and around
<Main venue during the main session>

Sapporo Station underground walk space (Ch ・ Ka ・ Ho) / 16th (Wed) ~ 20th (Sun)
ACU-A / 16th (Wed)-18th (Fri)
Sapporo Cultural Arts Exchange Center (SCARTS) / 16th (Wed)-20th (Sun)
Sapporo Plaza 2.5 / 17th (Thu)-20th (Sun)
Tanukikoji area / 17th (Wed)-20th (Sun)

In addition, city live house, restaurant, seminar room, etc.
Sponsorship
No Maps Committee
Join from a field of interest
The No Maps Executive Committee,
We operate in the "ALL HOKKAIDO system" in which industry, government and academia collaborate.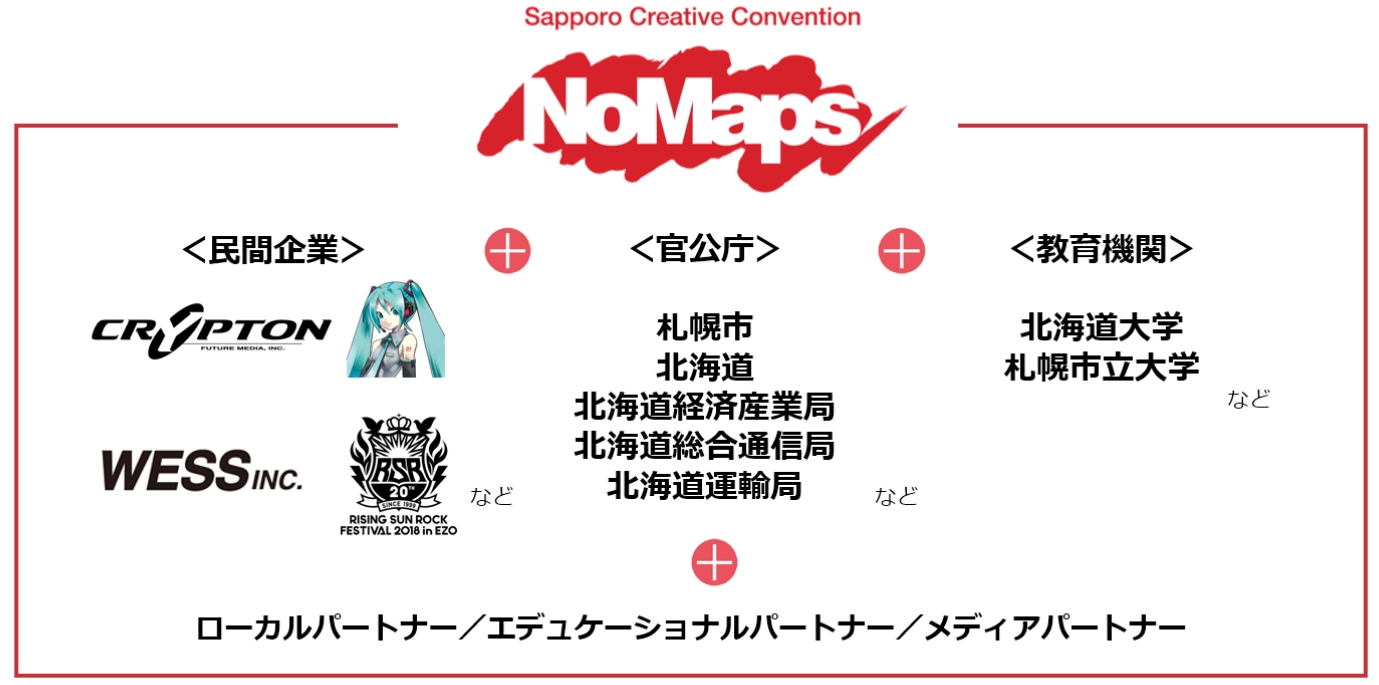 Our mission
Revitalization of creative industry and spread to other industries
Foundation support · Creation of new industries · Promotion of investment
Fostering creative civil culture
Improve international recognition and appeal of Sapporo · Hokkaido
Realization of "One of the world's most innovative towns: SAPPORO"