Released the "NoMaps 2019" main visual communication logo
NoMaps 2019 aims to create the next society with creative ideas and technologies in Sapporo and Hokkaido.
This year, the third year, will be developed with new concepts in order to share the idea with more people.
---
Concept: Base Camp
Theme: Mt. MIRAI
Catch copy: The highest peak in the name of the future is waiting for our challenge
---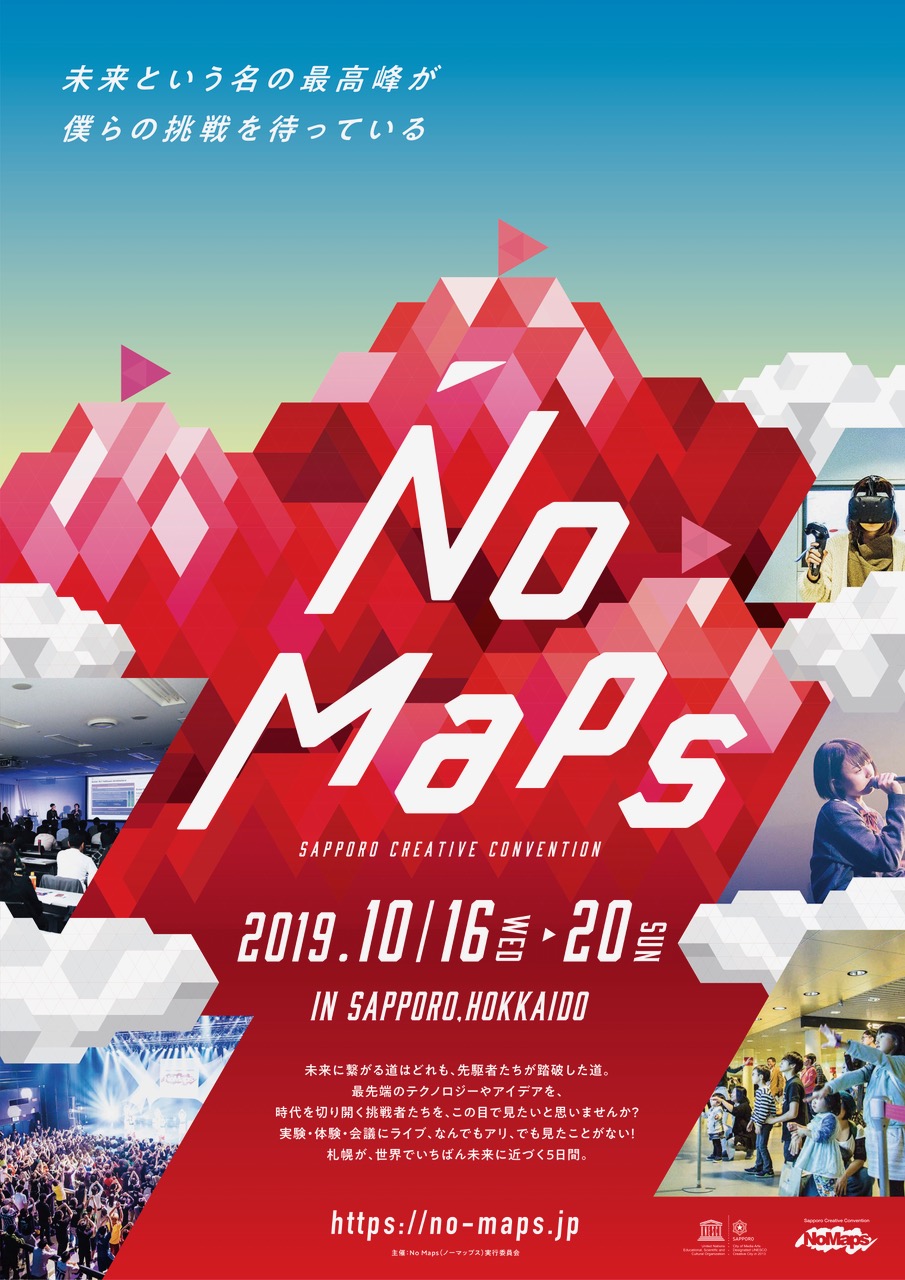 We position the business of "NoMaps" as a base camp for challengers who aim for the unexplored ground in the future, and catch a copy of "the best in the name of the future awaiting our challenge" We aim to be a place where challengers in Japan disseminate and communicate information to, and interact with, and inspire each other.
The main visuals and logos are linked with the above concept, with the theme of "Mt. MIRAI", with the motif of the mountain named the future being the motif, to raise their own flag to the mountain crest of the future of everyone walking I made it a visual that reminds me.
Programs and content will be updated as needed. Please expect by all means.
Please download the detailed document here.
Press release 2019.6.25
NoMaps 2019 first announcement document (2019.6.25)