Summary
<We will hold a workshop to predict the future of 2050, aiming to capture the changing age environment, to sense the needs of the future and broaden our horizons!>
The workshop consists of two days of sessions, an interactive meeting looking back on the workshop on the way, and finally to action planning planning concrete actions for making the project, not just thinking about it The goal is to reach the point where we actually plan our efforts.
Anyone who is willing to make a future, whoever wants to send something new, students, creators, designers, entrepreneurs, companies, governments, NPOs, etc., is welcome anyone.  
Session Day 1 & 2
Saturday, February 9, 2019 / Sunday 10th (Sunday) 9: 30 ~ 17: 00
Retrospective Meeting
Friday 22th February 2019 18: 30 ~ 21: 00
Session Day 3
Saturday, March 2, 2019 9: 30 ~ 17: 00
Venue
Intercross Creative Center
(Sapporo city Shiraishi ku Higashi Sapporo 5 - 1 - 1 - Chome 1-1 within Sapporo City Industry Promotion Center)
Capacity
30 people (It will be closed as soon as the number becomes available)
Entry fee
free
* However, exchange fee at the reviewing meeting on 2/22 (Friday) will be charged at actual cost.
Sponsorship
Intercross Creative Center
Operation and cooperation
CROSS Business Producers Co., Ltd.
Special cooperation
No Maps Committee
---
【How to apply】
this
Form (external site)
Please apply more.
【Session Day 1】9: 30-17: 00 (9: 00 opening) Saturday, February 9, 2019
◇ Signal discussion, guest lecture by experts, clustering / keyword extraction, future scenario creation, etc.

【Session Day 2】Sunday, February 10, 2019 9: 30-17: 00 (open 9:00)
◇ Field work, self-vision formation, action planning, summary of vision, etc.

【Review Meeting】18: 30 - 21: 00 (opening at 18 o'clock) on Friday, 22nd February 2019
◇ Looking back on sessions, planning for the future, exchange meeting

【Session Day 3】Saturday, March 2, 2019 9: 30-17: 00 (open 9:00)
◇ Business planning, session implementation, business plan review, action planning, mentoring etc.

※ The program may be changed within the schedule.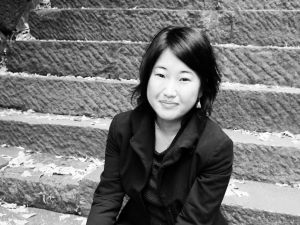 CROSS Business Producers
Producer
Representative Director Miki Words (Kotoba MIKI)

Based on the theme of "transformation" of Japanese companies, they are responsible for general business produce activities such as formulation of new business creation process, session planning, introduction of live real parts to realize real projects.
Based on the experience of business in 30 countries around the world, we hold experience in planning strategy in international market, extracting target for local partnership · DD, execution team design, recruitment of talented persons, conclusion of business scheme (corporate start).
Many achievements in NTT Group, NHK, Fujitsu, communications, media and IT field projects.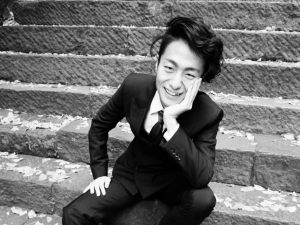 CROSS Business Producers
Director 
Murata Yūhō (Koyo MURATA)

Act as a professional of identifying personality and local personality and making eyeOpen to the world. As a partner to understand the strategy which is going to be opposite and put it into execution, it plays a role of a bridge.
We are good at mindset reform, support for introducing strategy formulation and process definition and execution support for new business.
Representative project is responsible for new business creation process such as Fujitsu, NTT Docomo, Toyota Tsusho etc.