This event is composed of two parts, Part 1 is a "future creator *" attracting worldwide attention in recent years, has raised IT creators in rural areas, such as creating an environment to create a new business, the future We will discuss the appearance of Hakodate.
Also, in Part 2, lecture will be given by President Muramatsu of the future major venture "AI Fayabusa", so please join us.
Unexplored program: A program aimed at "discovering and nurturing young IT human resources with outstanding talent and ideas" that IPA (Information-technology Promotion Agency) under the jurisdiction of the Ministry of Economy, Trade and Industry is implementing. Since its inception in 2000, he has produced more than 1,600 IT creators. People who start entrepreneurs of "unicorn companies" have also appeared, attracting worldwide attention in recent years. Hokkaido has also produced a lot of unprecedented creator so far, and four students adopted this year as well.
Date and time
Monday 10th December 2018 16: 30 ~ 18: 45
Venue
Public Hakodate Future University Auditorium
(116-2 Kameda Nakano Town, Hakodate City) (Within the 19th Future Festival)
Entry fee
free
Application
No need
Hosting
Hakodate City IoT Promotion Laboratory
Co-organized
Ministry of Economy, Trade and Industry of Hokkaido
Special cooperation
2018 Festival Festival Executive Committee / No Maps Executive Committee
● Part 1 (16: 30 ~ 18: 10)
○ Hokkaido IT Creator Summit ~ To the unexplored place of the forerunner not on the map ~
<Speaker>
Mr. Ikuo Takeuchi
Unexplored Project Manager · Professor Emeritus of the University of Tokyo
Mr. Anno Yokomuk
Aoyama Gakuin University assistant · Youth unexplored 2010      
Mr. Keisuke Nogawa
Mel Pei Co., Ltd. Director · Unexplored Youth 2010
Tatsuya Honda
Fujitsu Limited Ontenna Project Leader · Unexplored Super Creator 2014
<Moderator>
Mr. Hironaka
Public Hakodate Future University Professor · Unexplored Super Creator 2006
● Part 2 (18: 15 ~ 18: 45)
○ Introduction of future venture enterprises - Innovation of manufacturing based on artificial intelligence -
<Speaker>
Mr. Hiroaki Muramatsu
AI Hayabusa Representative Director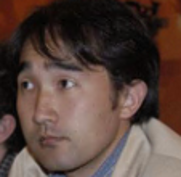 Honkaga
Public Hakodate Future University's Professor
1995 I entered ATR Intelligent Video Communication Laboratory. Associate Professor, Kyoto University (Associate Professor from 2007). 2006 "Certified as an unexplored super creator by" development of experiential sharing support system by "writing" to each other's point of view. Since April 2011 Hakodate Future University, Faculty of Systems and Information Science Professor.


 
Hakodate Municipal Economic Affairs Business Location
Coordinator
Phone: 0138-21-3321 Facsimile: 0138-27-0460
E-Mail: shinjigyou 1@city.hakodate.hokkaido.jp