Sapporo IoT Innovation Promotion Consortium will hold a seminar for students, local governments and corporate people co-organized with Hokkaido Bureau of Economy, Trade and Industry within the business convention 'No Maps'.
The "unexplored creator *" attracting worldwide attention in recent years has entered, and IT creators grow up in rural areas and discuss the future of Hokkaido, such as creating an environment to create a new business.

* Unexplored program: A program aimed at "discovering and nurturing young IT human resources with outstanding talent and ideas" that IPA (Information-technology Promotion Agency) under the jurisdiction of the Ministry of Economy, Trade and Industry is implementing. Since its launch in 2000, he has produced more than 1,600 IT creators. People who start entrepreneurs of "unicorn companies" have also appeared, attracting worldwide attention in recent years. Hokkaido has also produced many unexplored creators so far, and this year also four students adopted it.
Date and time
October 13, 2018 (Saturday) 16: 30 ~ 18: 30
Venue
Sapporo Underground Walking Space Kita 3 St. Square
Entry fee
free
Application
Application by E-mail is accepted.
Subject: 【Application】 Please make "Hokkaido IT Creator Summit" and specify the affiliation, name and contact address in the text and send it to the following application.
hokkaido-johoservice@meti.go.jp
* We will not use any information you provide for any purpose other than the purpose of holding this briefing.
Application deadline: Friday, October 12, 2018
Hosting
Sapporo IoT Innovation Promotion Consortium
Co-organized
Hokkaido Region of Industry
Special cooperation
No Maps Committee
 "IT Creator x Region"
~ Challenge of IT creators in rural areas, about making environment growing together ~

<Speaker>
Hiroyuki Ito
No Maps Executive Chairperson
Representative Director of Krypton Future Media Corporation, Sapporo IoT Innovation Consortium Steering Committee

Mr. Ikuo Takeuchi
Unexplored general project manager
Professor Emeritus of the University of Tokyo


Hideyuki Nakajima
Former unexplored project manager
Sapporo City University President, Sapporo AI Lab Executive Producer


Tatsuya Honda
Fujitsu Limited Ontenna Project Leader, 2014 Unexplored Super Creator


<Moderator>
Mr. Daisuke Sakamoto
Associate Professor, Hokkaido University, Youth unexplored 2002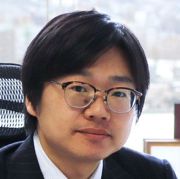 Daisuke Sakamoto
Associate Professor, Hokkaido University
2008 Hakodate Completed Doctor of Future University Doctoral Program. Associate Professor, Graduate School of Hokkaido University, 2017, after assistant professor of the University of Tokyo and a special lecturer. He is engaged in research on interaction design between people and computers and robots. Received the Best Paper Award etc at academic conferences and symposiums both in Japan and abroad. Laval Virtual 2010 Jury Special Grand Prix, 2012 Good Design Awards and many others.
Hokkaido Bureau of Economy, Trade and Industry, Regional Economics Department Information and Service Policy Section
TEL: 011-709-2311 (extension 2566)
E-mail: hokkaido-johoservice@meti.go.jp