| | |
| --- | --- |
| Date and time | Saturday, February 16, 2019 14: 30-19: 30 |
| Venue | NHK Sapporo Broadcasting Station |
| Join | Free (with capacity) |
| Sponsorship | Sapporo Open Innovation Study Group |
| Cooperation | No Maps Committee |
| Operation | NHK Sapporo Broadcasting Station |
| Planning cooperation | 3rdPLACE (Tomoki Tomino) |
【Application】
To apply for participation in the study group,
This link (connpass)
Thank you.
※ When applying, login to connpass · Member registration is required.
Study session theme: "Disaster and IT" What is information dissemination for disaster?
It is 4 months since the Hokkaido Bible Eastern Earthquake. After various disasters, the way of emergency information in Japan changes little by little. In this event, we will hold a meeting with the aim of preparing for emergency on a daily basis by discussing with the widely recruited participants about the handling of emergency information and the way of media (media).
What is Sapporo Open Innovation Study Group?
A study group aimed at regional innovation that arises due to open relationships based on exchanges across industries, regions, occupations, generations, and positions. Through study and sessions organized by different themes each time, through the planning and operation of idea son, it will become an initiator to bring up new ideas through interactions across all industries in Hokkaido centered on Sapporo and connecting to each other I will aim.

As we held the NHK Sapporo Broadcasting Bureau 1 and 2 times, we invited experts in Hokkaido about the possibilities of "local media × latest technology" and spread ideas while receiving input. We will continue to operate the NHK Sapporo Broadcasting Bureau after the third time and aim to create a chance to mutually understand the roles that the media should have by participating in discussions with several themes related to the media I will.
Content on the day (Lecture · Panel Discussion · Unconference)
■ Keynote Speech: Disaster and IT (temporary)
Mr. Kiyotaka Eguchi (Executive Officer, LINE Corporation Public Policy and CSR)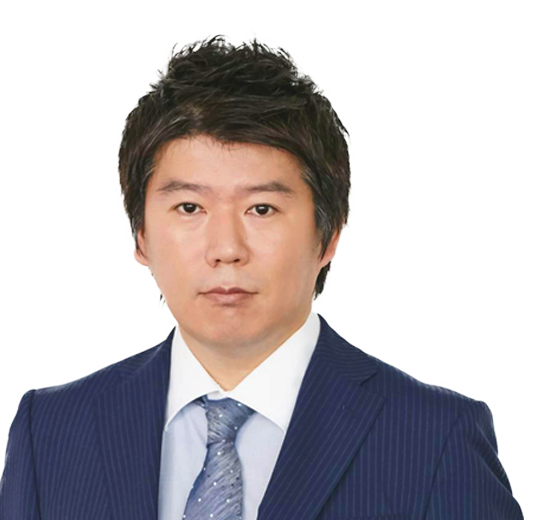 ■ Exhibitor Profile
In 2005, as a CFO of an online game company, in charge of establishing guidelines by game industry groups while engaging in public offerings and business management, engaged in various problems in industry, such as preparing guidelines by fighting injustice and improving the competitive environment. In 2012, he joined NHN Japan (now LINE Corporation), became the general manager of the policy planning department (current public policy department) promoting CSR activities etc. from December 2013, assumed office as executive officer in April 2018. Incumbent.  
---
■ Lecture: Report
"NHK × twitter × disaster" consciousness reform brought by the large blackout (provisional)
Mr. Seta Hiroshi (NHK Sapporo Bureau Announcement) / Mr. Toru Mukai (NHK Sapporo Bureau Digital Contents)  
---
■ Panel Discussion:
"Civic Tech Community and Disaster Response: What can be done to what extent? (Provisional)"
Mr. Junichi Seto (Special Instructor, Spatial Information Science Research Center, The University of Tokyo)
Mr. Yasuto Furukawa (Code for Sapporo / MIERUNE Inc.)
Yamagata Takaya (Hokkaido Morimachi / Haumori / Ministry of Internal Affairs and Communications)  
---
■ Unconference: Dialogue between participants
The unconference aims at emergence through dialogue. Regarding "Information dissemination for disaster reduction", participants freely decide the theme, discuss them, and share them throughout. Things that you want to start from · Please give powerful participants the things you want to collaborate with or want to talk with various people, troubles and themes.
By encountering people of various standings on this occasion meeting, I would like to make meat-up useful for the next disaster.  
---
■ I want you to come to such a person!
People who came in the theme
Those who would like to make Sapporo version open innovation together
Those interested in workshops such as ideason, co-creation, Hackason
For IT creators (engineers and designers)
Interested in the future of media
If you are interested in what you can do with NHK
| | |
| --- | --- |
| Time | Contents |
| 14:00 | Opening |
| 14:30 | Start · Opening |
| 14:45 | Keynote lecture: "Disasters and IT" |
| 15:30 | break |
| 15:45 | Lecture: NHK's initiatives |
| 16:30 | Panel Discussion: Civic Tech and Disaster |
| 17:30 | break |
| 17:45 | Ancan Allence & Reunion |
| 19:30 | End |
■ Notes on the day
Please prepare the 6 digit reception number of connpass.
Shooting takes place to release the state of the event as an article.
The contents may be changed.
Please be forewarned in advance.